Hold on just a minute…I have something else to show you…
Do you know the biggest obstacle you'll face after a cataclysmic crisis? It's the one crucial component that will make or break your entire long term survival plan.
The answer is FOOD procurement.
Now this might seem like a no-brainer. Any prepper worth their salt has already started saving back some food and water for emergency use.
What happens when the crisis runs longer than a few weeks?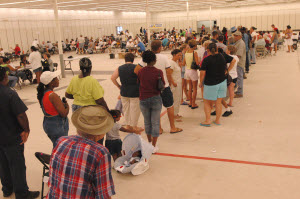 What if it lasts a year? Or longer?
Do you have a plan to make sure your family doesn't STARVE?
A plan to keep your family out of FEMA's dreadful bread lines?
Commercially made long term survival food bundles are outrageously expensive.
To buy enough food to feed a family of four for an entire year will cost you in excess of $7,500.
Even if you can afford to buy them, you won't want your family to have to eat that food for longer than a few weeks.
This is because survival food lacks essential nutrients our bodies need. Without these nutrients, you'll get more tired, more sluggish and you'll get sick more often.
With manufactured survival food, you'll also have to be constantly worried about it being stolen by gangs or thieves…
Or, worse yet, confiscated by the federal government.
That's right! With Executive Order 16303, the government can legally steal your stockpiles to use to feed the masses at FEMA camps if they see fit.
Wouldn't it be absolutely devastating if you spent so much of your hard earned money buying and stockpiling survival food for YOUR FAMILY only to have the government swoop in and take it to feed the unprepared?
For these two reasons, I have a limited amount of commercially manufactured survival food in our family's stockpiles.
So what is our plan for long term food survival?
How will my family make it a year or even longer when it's the end of the world as we know it?
I've discovered a "system" allows my family to consume the most nutrient-rich foods possible on a perpetual basis.
It's a system that produces a seemingly endless supply of fresh fruit, vegetables and tasty fish for protein.
And I don't have to worry about the government coming in and confiscating it all because my family is consuming the food as we grow it.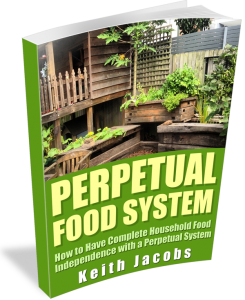 I can feed my family for months and even years after the crisis with this Perpetual Food System.
At this point, you've probably realized that I'm growing foods, but I'm NOT talking about "gardening" in the traditional sense.
Growing foods in a normal garden requires a lot of space, the right climate and ideal locations for soil.
I use an aquaponics system to grow foods. This eliminates the need for a lot of space or a great climate.
I can grow fresh fruits and veggies year around inside my home, garage or backyard.
I'm excited today to share my Perpetual Food System Aquaponics training program with YOU!
In less than TWO HOURS, you can get your own system setup and running.
Seriously, it's not that difficult. Follow along in the step-by-step guide and I'll tell you everything you need to know.
Here's an overview of what you'll learn in this outstanding book:
[features_box_light_green width="75%" + border="2px"][green_tick_1_list width="100%"]
You'll learn how you can start your own perpetual food system in virtually ANY space. It doesn't matter if you live in the country or in a small place downtown in a major metropolitan area. You'll be able to get your system started quickly and easily.
You'll get an itemized list of everything you'll need to start your Aquaponics garden. This includes all of the hardware, seeds, plants and fish. You'll even get tips for how to do it on a really tight budget (I don't like to waste money!).
You learn about the 4 key elements of an Aquaponics gardening system. If you miss one of these key elements, the entire system will fail. Don't worry, you'll learn everything you need to know to ensure your garden flourishes.
You'll learn how to keep your Aquaponics gardening system working after a crisis. Assuming the power grid is down, you'll learn how to keep producing food perpetually without electricity. This part of the training is essential if you'll be leaning on Aquaponics to provide ongoing food to your family after the crisis (like me!).
And you'll get step-by-step plans, tips and much more.
[/green_tick_1_list][/features_box_light_green]
Oh yeah, and one more thing, I'm going to throw in access to my favorite curated Aquaponics training videos. These videos will demonstrate many of the steps for you. These are especially great if you're a visual learner.
And don't forget, just like your initial purchase the PERPETUAL FOOD SYSTEM training is fully guaranteed for 60-full days.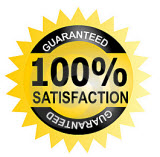 This means if you grab it now and decide later that it's not for you, I'll give you every penny back!
That's total piece of mind. There's really no reason not to add it to your order now.
Now to the price…I have been told to charge as much as $77 for my Perpetual Food System Aquaponics training guide…but I'm not going to charge anywhere near that today!

Since you're now part of my survival community, you get the special upgrade price just $34.99.
You get the full step-by-step training guide plus the curated video library for this ONE TIME payment.
[content_box_paper_white width="75%"]
FREE BONUS ALERT!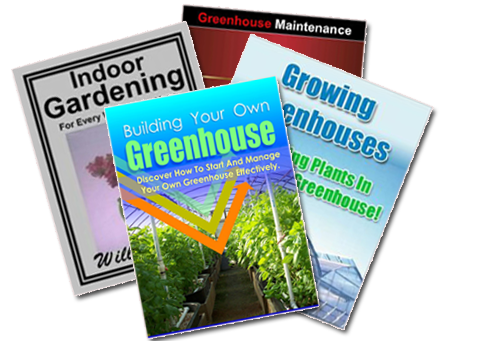 [green_plus_2_list width="100%"]
Buy Now and Get the Following Bonus Reports!
Building Your Own Greenhouse – This handy guide will walk through everything you ever wanted to know about building your own greenhouse. Having a greenhouse is perfect for your Aquaponics system!
Growing Greenhouses – This excellent guide covers everything you'll need to know to adequately run your greenhouse and grow fresh food.
Greenhouse Maintenance – Here you'll learn the steps you'll need to follow to keep your greenhouse running in tip-top shape no matter what you face.
Indoor Gardening for Every Week of the Year – This is the perfect companion guide to Aquaponics. This tried and true guide will tell you what to plant and when to plant it. 
These great bonuses are easily worth $70 on their own…
You get all FOUR guides for FREE just for buying my Perpetual Food System now!
[/green_plus_2_list][/content_box_paper_white]
So there you have it. You get my Perpetual Food System guide plus the curated video training AND four free handy bonus guides all for a measly $34.99.
And remember, everything is 100% guaranteed for two full months!
Does your family have a plan for long term food survival? If not, you NEED to buy this now.
Click the "add to order" button below for immediate access.
No Thanks, my family has all the food it needs to survive any crisis that we face.
I choose to DECLINE this offer right now and move on to the next step!

Thank you and God Bless.
Keith Jacobs